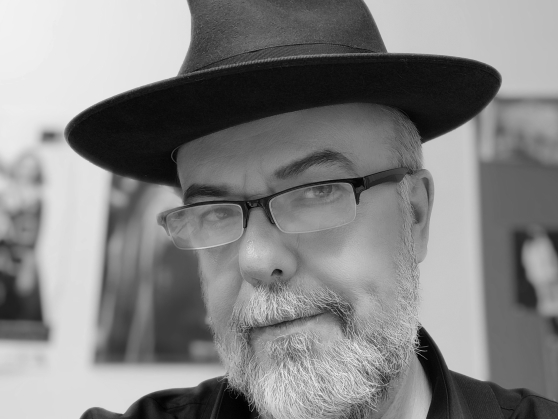 Born in
Trenčin
,
Slovakia
(1963).
He studied at the
Academy
of
Music
and Dramatic Art in
Bratislava
. In 1987 he undertook a stay at the Centro di perfezoinamento artisti lirici, Teatro alla Scala in Milano.
Since 1986, he has been a soloist at the Opera of the Slovak National Theatre,
Bratislava
.
Among his major roles are the title role in Tchaikowski's
Eugen Onegin
, Valentin in Charles Gounod's
Faust
, Germont in Giuseppe Verdi's
La Traviata
, the title role in
Rigoletto
, Hamlet in Ambroise Thomas's
Hamlet
and most recently also Hamlet in the contemporary Slovak opera by Juraj Beneš,
The Players
. For this role, he was given the award of the Literary Fund for the best opera singer of 2005.
He has devoted special attention to Rossini's repertory, and one of the greatest successes was his performance in the role of Dandini in
La Cenerentola
.
His repertory includes a wide range of oratorios, cantatas and songs.
With the Ensemble of the Slovak National Theatre, he performed at the Edinburgh International Festival, Mozartfestival
Madrid
, Maifestspiele Wiesbaden, in
Israel
,
Hungary
and in
Germany
. He toured twice in
Japan
with Giacomo Puccini's
Tosca
(1997) and with Verdi's
La Traviata
(2004). As a soloist, he has also performed in
Germany
,
Spain
,
Austria
,
Italy
,
Czech
Republic
,
Slovenia
and
Switzerland
.
First Prize, Mikuláš Schneider Trnavský competition, 1983
First Prize, International Antonín Dvořák singing competition in
Karlovy Vary
, 1984
First Prize, International competition: Mozart`s Prague, 1988
Premium of the Slovak Literary Fund, for the role of Dandini in Rossini's
La Cenerentola
, 2003
Annual Award of the Slovak Literary Fund, best opera singer of the year, for the role of Hamlet in Juraj Beneš´s
The Players
, 2005

"Ján Ďurčo (Hamlet) was particularly convincing. His voice had a wide range and a richness that turned even dissonances into something pleasing to the ear, even though there were moments when the orchestra overpowered him. His acting was equally compelling. In one scene from Act I, in which Hamlet discovers that his uncle killed his father, Ďurčo repeated the word 'uncle' a dozen times before stumbling in a daze and climbing onto a table to repeat it. Each repetition had a unique rhythm and diction that evolved through a whole spectrum of emotions."
Stefan M Hogan, The Slovak Spectator
" Ján Ďurčo has created one of the major roles of a lifetime – as a singer and actor, his Hamlet is the true heart of the drama. "
"Even though all roles in the opera are more or less equal, the indisputable centre of the work is Hamlet, a vocally demanding role that has found a magnificent interpreter in Ján Ďurčo."
B. Schaller, Das Opernglas
"The baritone Ján Ďurčo as Hamlet stands out among the eight-member ensemble."
Gerhard Persché, Opernwelt
"Ján Ďurčo is more dramatic and expressive in this role. It is obvious that a French vocal style is close to him. He perceives Hamlet as someone facing a serious existential problem. His artistic approach, which is detailed and well thought out, also corresponds to this."
"Hamlet presented by Jan Ďurčo was an exceptionally pleasant surprise.".
"Ján Ďurčo as Ford has created a strong and suggestive character."
"Ján Ďurčo, with his brilliant baritone in the lead role of Rigoletto, gave an outstanding performance."
Hildegund de Waal,
Xanten
,
Germany
"I should mention the supreme vocal and acting creation of the role of Rigoletto, who was sung by Ján Ďurčo."
Jitka Slavíková, Hudební rozhledy
G.Rossini, La scala di seta
" The only exception is Ján Ďurčo, who fifteen years ago on the stage of the SND Opera as Dandini in Cenerentola proved that he is on first-name terms with Rossini's aesthetics. Even now, in the beautifully eleborate and delicately humorous character of Blansac, he showed how to sing fast-paced segements, how to isolate tones while maintaining fluidity, how to manipulate dynamics even in a space with wholly unsuitable acoustics. His voice - today a bass baritone - sounded balanced in every position. "